Type by Hand, Canberra 18-4-17
April 18, 2017 @ 6:00 pm

-

9:00 pm

$66 - $77
Event Navigation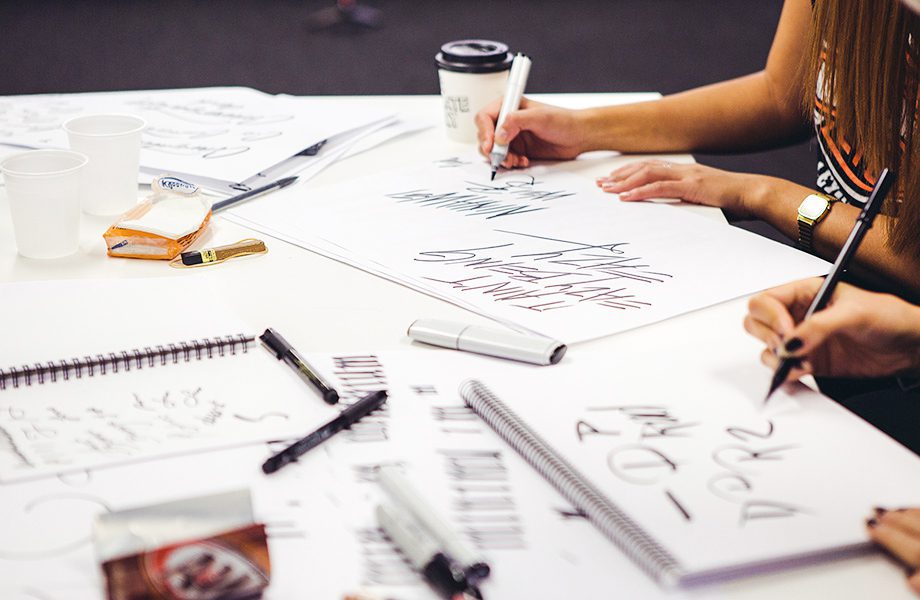 With an emphasis on doing rather than watching, we will introduce you to the world of expressive handlettering. After starting with an examination of different styles, we will explore ways to fit words together, make creative joins between letters, learn how to do flourishing and look at examples of various handlettering styles. You will work on your own handlettered piece and Wayne will show you through his process of sketching and refining using tracing paper. You will get personal guidance from Wayne, and you'll go home with new techniques, inspiration and enthusiasm for expressive lettering.
Program of events:
Introduction to different handlettering styles

Ways to add zing to your lettering: word-fitting, ligatures, hierarchy, flourishes and alternate forms

Participants begin work on pencil drawings, incorporating the techniques above

Participants use pencil and tracing paper to re-work their phrase several times, refining spacing, rhythm and stress
EQUIPMENT: Please bring some graphite pencils, a ruler, a rubber, tracing paper (note that baking paper works perfectly well) and whatever tools you would normally draw with. If possible, please bring a brush pen (such as a Tombow ABT but please avoid Copics) although this is not mandatory. Also bring a word or phrase you would like to produce on the day (swear words preferred). Paper will be supplied for you, but you are welcome to bring a sketchbook.

WHO SHOULD ATTEND: This class is designed for participants who have a professional or personal interest in typography, art or design who would like to improve their lettering skills. Beginners and professionals welcome, it's all about learning!

DIRECTIONS: The workshop will be in Building 7, Level C, Room 44 (labelled 7C44) on the university's Bruce campus. It's best to enter via Pantowora St and park in the Pantowora St carpark (see this parking map). After parking, enter Building 7 and take the stairs or lift up to level C, exit lift/stairs and turn left, go to the end of the corridor where there is a mural that says "Graphic Design" and enter the double glass doors right ahead.